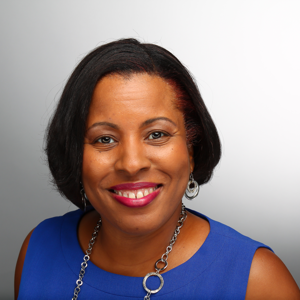 After receiving her Ph.D., she was unemployed and therefore asked herself what she could do to make herself more marketable. Trevy immediately built the groundwork for a publishing company, which she started in 1999. She is currently the owner of Reyomi Publishing, LLC, a successful independent book publishing and consulting company based in Durham N.C.
Trevy is the author of the novels, Round 'Bout Midnight and Time Will Tell, and is the co-editor of two scholarly anthologies, Nature of a Sistuh:  Black Women's Lived Experiences in Contemporary Culture and Building Diverse Communities: Applications of Communication Research, and an inspirational anthology titled How We Got Over: Testimonies of Faith, Hope and Courage. She has contributed to numerous anthologies and publications, and has also co-authored a reference book on starting your own publishing house called How to Win the Publishing Game.
Through her experience starting and running her own publishing company, she learned her most valuable lesson: If one is committed and steps out on faith to pursue their dream, then they will also be blessed with the resources to be able to carry out their dream. She simply states this lesson in the form of a haiku.
Commit to your dream
And the desired resources
Are provided now!
Trevy is an associate professor at the University of North Carolina at Chapel Hill's School of Media and Journalism. Prior to joining the faculty at UNC-Chapel Hill, she taught communication courses at North Carolina State University, North Carolina Central University, and Spertus College. She has been a panelist, guest speaker and lecturer for special events hosted by both professional and university organizations.
Trevy is passionate about diversity and media.  Among the many courses she teaches, her favorite to teach is a course entitled Diversity and Communication, which explores representations, roles and responsibilities with regards to marginalized groups and mainstream American media.  Most recently, she has been collecting the oral histories of Black journalists who covered key events during the Civil Rights Movement.
Trevy is a member of the Society of Midland Authors, the National Association of Black Journalists, and Delta Sigma Theta Sorority, Inc. In 2008, she received the Distinguished Alumni Award from the University of Wisconsin-Oshkosh, and is one of sixteen out of over two hundred Distinguished Alumni Award recipients who has also received the Outstanding Young Alumni Award (1997).
Trevy also plans to record a spoken word piece and create a feature-length screenplay of a poem she wrote entitled "Twin Souls." Her ultimate goal is to earn a Pulitzer Prize for a novel and to direct her own feature film.